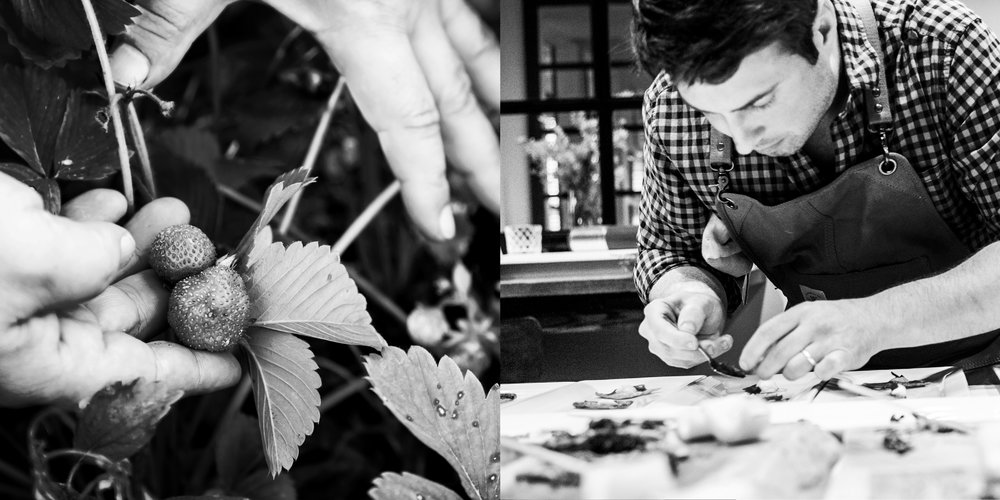 The first restaurant in the Cortex innovation district will soon open.
Vicia, a new vegetable-forward concept from James Beard award-winning chef Michael Gallina and his wife, Tara, will open on Wednesday in the ground floor of the TechShop building, at 4260 Forest Park Ave.
Michael Gallina was previously executive chef at Blue Hill at Stone Barns in New York. The Gallinas moved to St. Louis in October and have been operating pop-up dinners under the name Rooster and the Hen.
Vicia, which at 2,500 square feet will be able to seat more than 50 with some outdoor dining available, was first announced in June 2016.
The restaurant was designed by Sasha Malinich of R/5 and Casco Architects. Lunch will run Monday through Friday from 11:30 a.m. to 1 p.m. Dinner will be served Tuesday through Saturday, 5:30 p.m. to 9:30 p.m.
To date, it's the first restaurant to open in Cortex, though several coffee shops such as Tim Horton's and Park Avenue Coffee have opened previously. Ikea also serves food.
It's part of Cortex officials' plan to make the district an environment that can attract people inside and beyond normal working hours.
Construction on the 4260 building was finished in the third quarter of 2016. The $31.6 million building, which was designed by Cannon and built by Tarlton/Interface Joint Venture, is also home to pharmaceutical development firm Alcami and TechShop.
L3 Corporation is a leading retail commercial brokerage firm specializing in tenant representation, landlord representation and property acquisition and disposition. Members of L3 Corporation have brought deals to fruition in excess of 35,650,000 square feet spanning over 100 cities throughout the United States and Canada. L3 Corporation is focused exclusively on retail real estate. Contact Kevin Shapiro for more information about Vicia or for any of your retail real estate needs.
Source:  St. Louis Business Journal