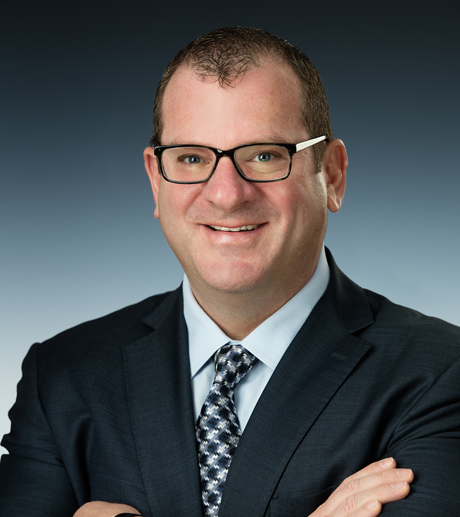 IAN R. SILBERMAN is a principal of L³ Corporation, a commercial real estate company specializing in tenant and buyer representation, property disposition and third party listings.  Ian joined the Company in December of 2009, after eighteen years and as an original employee with THF Realty, Inc.
While at THF, Ian was in senior leadership, responsible for all aspects of the development and leasing of discount, big box anchored shopping centers throughout the Country.  Ian's duties included site identification, acquisition of land (including land assemblage), management of civil and architectural design, entitlements, municipal incentives (including TIF, TDD, CID, Sales Tax Rebate and PIF), financing, construction and leasing.  Ian also led THF's efforts in leasing junior box and large box space within the company's portfolio, including identification, negotiation, finance and construction.
As one of the largest deal producers in Missouri, Ian's expertise is in all aspects of retail development, tenant representation, leasing and project management.  Highlights of his career accomplishments include:
Primary responsibility for leasing Chesterfield Commons shopping center, a 1.7 million square foot development, Chesterfield, Missouri;
Leased in excess of 500,000 square feet, Charleston, West Virginia;
Actively participated in projects reaching sixteen states;
Co-developed a large portion of 2,000 acre, master planned, mixed use development and primary responsibility for leasing, Brighton, Colorado;
Co-developed and leased redevelopment of a 350,000 square foot shopping center, anchored by K-Mart and Lowe's Home Improvement, Bridgeton, Missouri;
Co-developed and leased Lowe's Home Improvement anchored shopping center, Granite City, Illinois;
Co-developed freestanding Lowe's Home Improvement, Glen Carbon, Illinois;
Co-developed and leased Wal-Mart Supercenter anchored development, Hannibal, Missouri.
Successfully brought transactions to fruition with industry leading companies including Walmart, Sam's Club, Lowe's Home Improvement, Target, Kohl's, JC Penney, Home Depot, Best Buy, Dick's Sporting Goods, Michael's Arts and Crafts, Staples, OfficeMax,Office Depot, TJ Maxx, Marshall's, HomeGoods, Old Navy, PetSmart, Petco, Dollar Tree, Deals, Toys "R" Us, McDonald's, Burger King, Taco Bell, Chick Fil A, Pizza Hut, Applebees, Hardees, Ross Dress for Less and Fresh Thyme.
Ian has been recognized multiple times by the St. Louis Business Journal as a St. Louis Heavy Hitter in Real Estate.
Ian is active in many philanthropic causes. In 2008, Ian was the recipient of the Jewish Federation of St. Louis' Grosberg Award for Young Leadership. Currently, Ian serves in the following capacities:
Jewish Federation of St. Louis, Board of Directors, member;
Hillel, Washington University, board member;
Sigma Alpha Mu Fraternity, Phi Chapter, co-advisor;
U.J.C. National Young Leadership Cabinet, member;
A.I.P.A.C., St. Louis, past co-chair
Ian grew up in Potomac, Maryland and graduated from Washington University, Olin School of Business, with a Bachelor of Science in Business Administration in 1992.