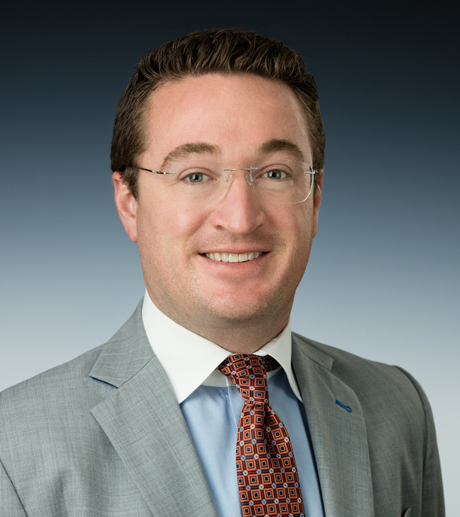 MIKE PETTIT joined L3 Corporation in January 2014 after serving as Executive Director of Retail Services for eight (8) years at one of St. Louis' oldest retail development firms. During his tenure, Mike oversaw in excess of 13 million square feet of retail space and was responsible for securing new shopping center development sites, leasing multiple publicly traded REIT retail assets in several states, leading the roll out and development efforts of multiple clients, and handling asset acquisition and disposition for several major clients.
Mike's extensive knowledge in all areas of commercial real estate attests to some of the highlights of his career accomplishments to date, including:
Acted as the Lead Broker of the 130,000 square foot development of Kirksville Commons in Kirksville, MO, adding Hobby Lobby, Marshalls and PetSmart.
Procured several record high ground leases on behalf of his Landlord clients within the St. Louis MSA, including Fifth Third Bank in Des Peres, Raising Cane's in Des Peres and First Community Credit Union in Richmond Heights on Brentwood Blvd at Galleria Pkwy.
Responsible for the sale of the 130,000 square foot former Expo building in Manchester, MO on behalf of Home Depot USA.
Led the market entry for Tucano's Brazilian Grill into the St. Louis market.
Orchestrated the second Fitz's Bottling Facility & Restaurant in their company's history.
Nine (9) time recipient of the prestigious CoStar Power Broker Award.
Actively represents Dollar Tree in several areas throughout the region.
Worked with several clients including but not limited to:
DOLLAR TREE, PETSMART, HARBOR FREIGHT TOOLS, SHOE CARNIVAL, ASPEN DENTAL, FITZ'S ROOT BEER, FLAGSHIP RESTAURANT GROUP, BAR LOUIE, VERIZON, HOME DEPOT USA, EXCESS SPACE, WALGREENS, ADVANCE AUTO PARTS, LA-Z-BOY, TUCANO'S BRAZILIAN GRILL, WATER WALK, PINSTRIPES BOWLING AND BOCCE BISTRO, RAMCO AND RIDGE INVESTMENT GROUP.
At L3 Corporation, Mike brings his extensive experience in both tenant and landlord representation – from relocation, leasing and purchasing options to new site selection, and ground-up new shopping center development.
Mike is a graduate of the University of Dayton in Dayton, OH where he earned his B.S.BA with a major in Finance. He supports the Multiple Myeloma Research Foundation in memory of his father and was named "Man of the Year" in 2009 for his fundraising efforts. Mike and his wife Haydee have three sons, Brayden, Grayson, and Camdyn, and reside in West St. Louis County.