Original Article By: Hillary Dixler, Eater, August 31, 2016
It's the most wonderful time of the year for restaurant openings. The fall season, generously defined by Eater as everything from September through the end of the year, is a time for blockbusters, a time for "summer openings" to still debut before city-dwellers scatter for the holidays, a time for tone-setting for the new year to come.
Shown second on their list is St. Louis' highly anticipated VICIA restaurant by Michael and Tara Gallina – clients of L3 Corporation. The Gallinas worked alongside L3's Kevin Shapiro to find the perfect location for their new restaurant.
When these two Blue Hill at Stone Barns alums announced their plans to open a restaurant in St. Louis, it made national headlines. But chef Michael Gallina (BHSB's former chef de cuisine) and his wife Tara (BHSB's former senior dining room captain) are diverging from their fine-dining past. "We don't want to be a special occasion restaurant," Tara says. They hope to see repeat customers for both lunch and dinner.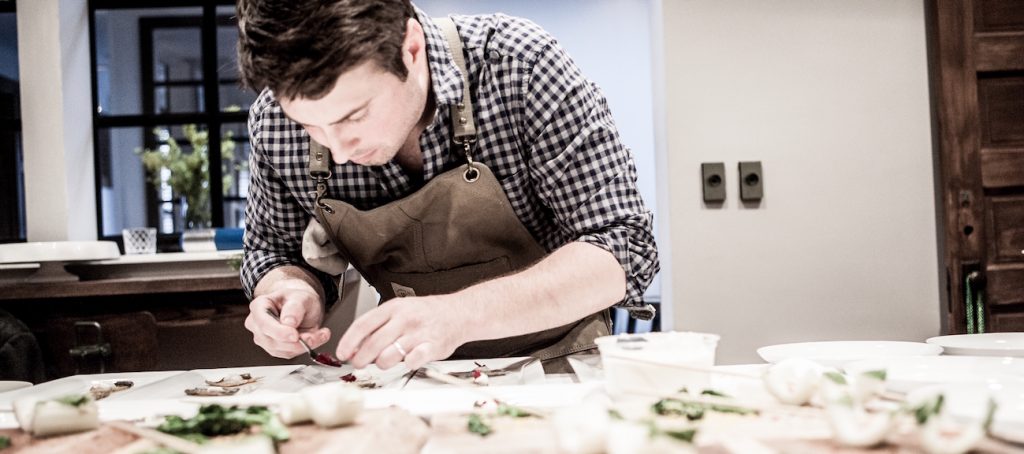 (Photo by St. Louis photographer Jonathan Gayman)
"We want the nighttime and daytime menus to connect, but with a very different style."
By day, Vicia will be a lunch workhorse for those in the Cortex "innovation district," a burgeoning St. Louis tech hub. Think counter service with a frequently rotating menu of salads, grain bowls, soups, and tartines. By night, Vicia will transform into a more elevated table service setup, offering an a la carte menu with special attention paid to vegetables. "We want the nighttime and daytime menus to connect, but with a very different style," Michael says. "If we're working on a whole pig, maybe the not-as-popular cuts go to dinner, but at lunch we could do ham." Like many other openings this fall, the star of the Vicia kitchen will be a wood-fired grill, and Michael is already plotting creative ways to use it for vegetables, like cooking them in the embers.
Vicia currently has a target opening of November 2016, and we hope to be the first in line. Congratulations Michael and Tara!
Check out Vicia's website to learn more | Website
Source:  Eater