Original Article By: Lisa Brown, St. Louis Post Dispatch, November 3, 2016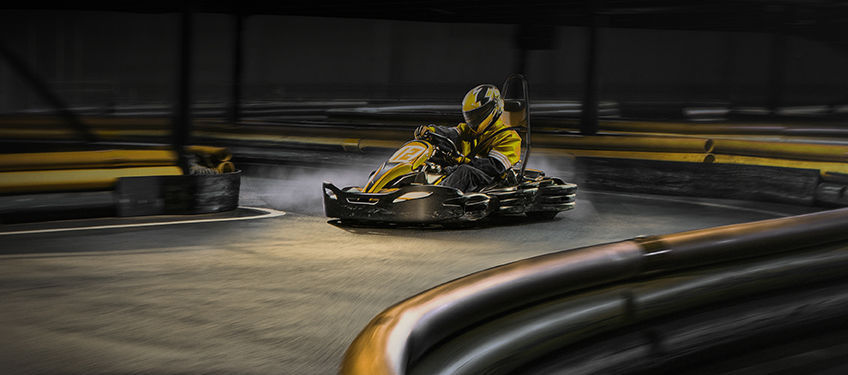 A long vacant former Walmart store in Town and Country will soon be converted to a $3 million go-kart and laser tag indoor arena.
Town and Country officials are reviewing construction plans for the Amp Up Action Park that's slated to open next spring in more than 50,000 square feet of space at Manchester Meadows shopping center at 13901 Manchester Road.
High-performance go-karts that go up to 45 mph, an aerial ropes course, laser tag and other games are planned for the space, said Amp Up's managing partner Kim Link, who owns the business with her husband, Brian. Bron and Shawna Launsby are minority partners.
The lack of entertainment options for young adults in the area and business professionals seeking team-building activities made the site attractive, Kim Link said. The Links and Launsbys also own a Sky Zone trampoline park in Fort Lauderdale, Fla.
"Having it close to our home will give us the opportunity to develop the place in a way that fits best for the community," Kim Link said of the Town and Country project.
An At Home housewares, garden and furniture store opened (a deal procured by L3's Scott Bitney) in a portion of the former Walmart building last month. The building has been unoccupied since Walmart closed seven years ago.
"The height of the ceilings, openness, and length of the box is what initially attracted my clients to the space," Alex Apter, commercial broker for L3 Corporation, said of the building. Apter represented Amp Up's owners in the lease.
When it opens, Amp Up will have about 50 full- and part-time employees. Maryland Heights-based architectural firm ArcVision is designing the space.
In addition to Amp Up Action Park, members of L3 have also brought Total Wine & More, Fresh Thyme Farmers Market, and At Home all to the Manchester Meadows shopping center. L3 Corporation is a leading retail commercial brokerage firm specializing in tenant representation, landlord representation and property acquisition and disposition. Members of L3 Corporation have brought deals to fruition in excess of 34,146,037 square feet spanning over 100 cities throughout the United States and Canada. L3 Corporation is focused exclusively on retail real estate. Contact Alex Apter for more information about this deal or for any of your retail real estate needs.