Original Article By:  Wendy Sack, The Cullman Tribune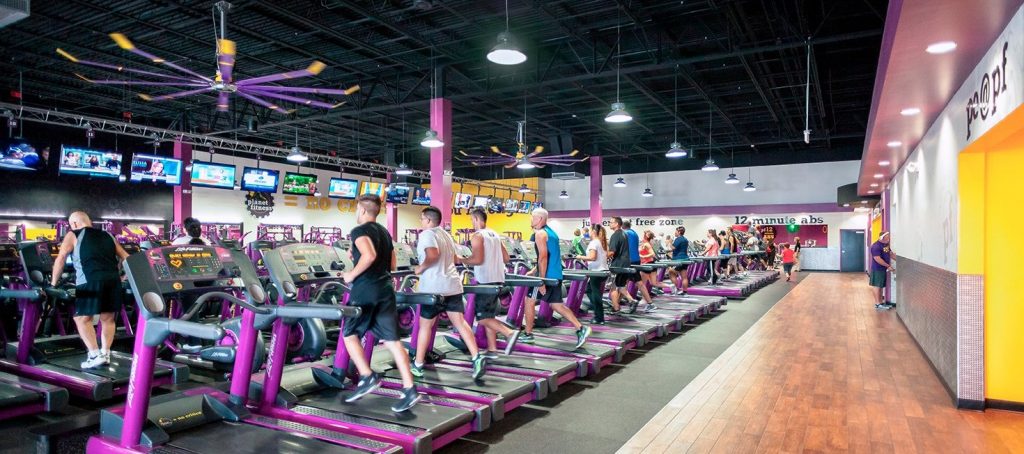 As The Tribune reported on Tuesday, Planet Fitness is coming to Cullman, AL; it will occupy the approximately 26,000-square-foot space in the center of the old K-Mart building, located at 1731 Second Ave. SW.  On Friday, the fitness chain released more details on what will be available at the location, which it says will open in late January 2018.
According to Planet Fitness [Represented by L3's Kevin Shapiro], during the grand opening sale (dates to be determined), memberships will be available for $1 down and $10 a month.
The club says it will offer the following amenities and more:
More than 100 pieces of cardio equipment, including treadmills, ellipticals, arc trainers, row machines, stationary bikes and stair mills
Spa-inspired changing and locker area with luxury rain showers
Individual HDTV Direct TV System on more than 100 pieces of cardio equipment with more than 32 channels
2 Full Life fitness circuits of strength machines and a hammer strength circuit
PF 30-Minute Express Circuit
10 ergoline platinum level tanning units
2 massage chairs
4 hydro-massage beds
Life Fitness 360 TRX Trainer
The facility will be open and staffed 24 hours a day Monday-Friday and 7 p.m.–7 a.m. Saturday and Sunday.
"We're thrilled to bring the Judgement Free fitness experience to Cullman," said Planet Fitness Midwest COO, Michael Hamilton. "Whether you've never belonged to a gym before or you're an existing gym member looking to try a new facility, we encourage you to come check out our Cullman club, meet our friendly staff, get a tour and see what the Judgement Free Zone is all about. We're confident that our encouraging and hassle-free environment will be a welcome addition to the community."
"Cullman is becoming more attractive to national retailers as evidenced by Planet Fitness' decision to open one of their newest locations here," said Cullman Economic Development Agency Retail Development Manager Susan Eller. "Planet Fitness will occupy approximately 26,000 square feet in the center of the building. This will leave additional spaces on either side for two other tenants (yet to be named).  It is hard to replace big box retailers, especially in non-metro areas.  We are very excited to learn that in less than a year, the former Kmart building will be home to three new tenants."
A media release from Planet Fitness said, "Planet Fitness prides itself on providing a high-quality experience at an exceptional value and being home of the Judgement Free Zone, where members experience a hassle-free, non-intimidating environment."
L3 Corporation is a leading retail commercial brokerage firm specializing in tenant representation, landlord representation and property acquisition and disposition. Members of L3 Corporation have brought deals to fruition in excess of 35,650,000 square feet spanning over 100 cities throughout the United States and Canada. L3 Corporation is focused exclusively on retail real estate. Please contact Kevin for more information on Planet Fitness or for any of your retail real estate needs.