Original Article By:  Sarah Kloepple, STL Magazine, February 17, 2017
The St. Louis outpost will bring live entertainment and southern-inspired fare to Clark Avenue this spring.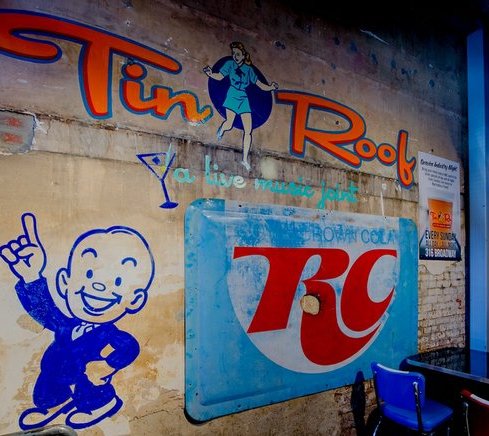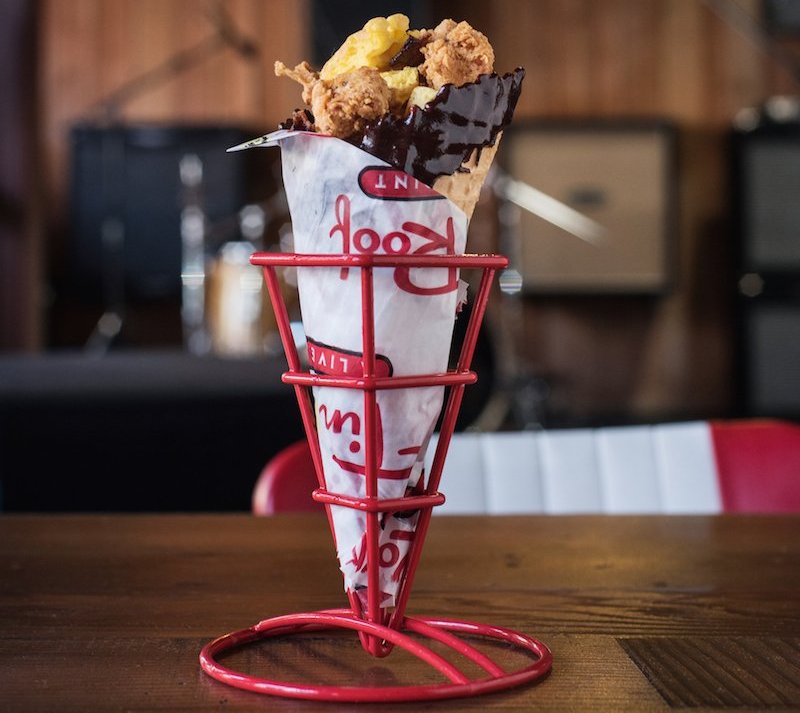 You could say St. Louis has struck the right chord for Tin Roof.
The Nashville-based restaurant chain, which is centered around live music, has 13 locations across the country (St. Louis will be its fourteenth outpost), and it will set up shop at 1000 Clark, the former home of J Buck's. Chief executive officer and co-owner Bob Franklin says he's been looking at the St. Louis market for about six years.
"Nothing really fit until this [location] presented itself," he says. "This part of St. Louis has a lot of energy right now, a lot of enthusiasm."
Tin Roof's main focus is providing performance opportunities for local musicians. Not only will they pull from St. Louis' pool of musical acts, they also have an established roster of regular bands and artists—and the centrality of St. Louis to other Tin Roof locations will make it easy for them to pop in. Franklin says they book "a little bit of everything," including rock, pop, Americana, and country.
But Tin Roof isn't just a music venue.
Its other big draw will be a lunch and dinner menu offering southern-based bar fare. Franklin says when the original Nashville Tin Roof opened in 2002, the main focus was the live music aspect rather than the food. Then about three years ago, he hired corporate executive chef Will Zuchman, who comes from a fine-dining background.
"When I came on board, one of the first things I wanted to do is boost our flavor profile, the quality," Zuchman says. "I wanted to make it conceptually fit more with the live music we were doing in the front-of-the-house and do something more southern-inspired."
His favorite menu items include the pepper beef taco made with house-smoked brisket, black pepper, and a sorghum soy glaze over shaved cabbage; and the chili-brown sugar chicken wings. He also recommends the chicken 'n waffle cone—and yes, it's exactly what it sounds like: "Buttermilk fried chicken nuggets, little vanilla waffle pieces, and a bacon-maple sorghum glaze, and we serve it in a waffle cone with a scoop of spiced chocolate ganache."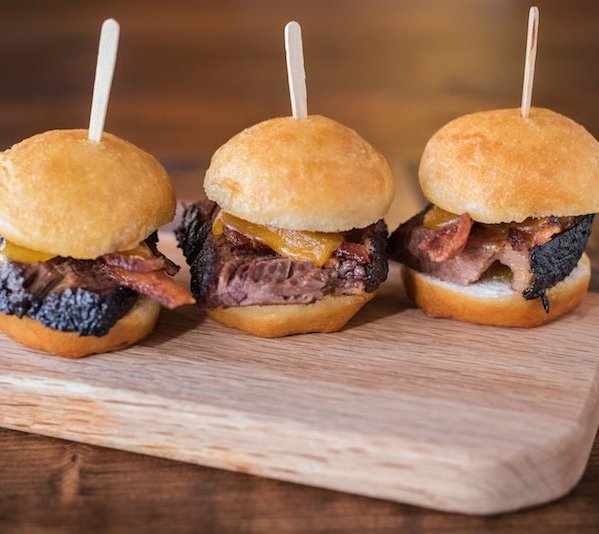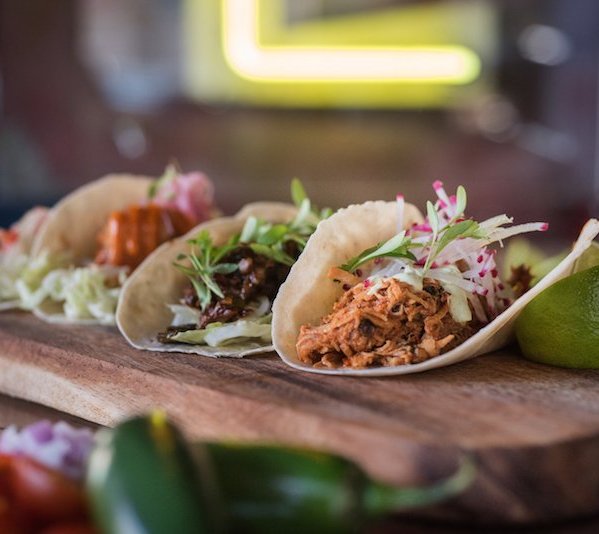 Franklin says a popular dish has been the Dixie biscuits, a shareable appetizer of three fried biscuit sliders with house-smoked brisket, housemade peach marmalade, and cheddar cheese. And if all goes according to plan, St. Louisans can get their hands on them in late April or early May, when Tin Roof plans to open.
The company, which just celebrated its 15th anniversary, isn't franchised, so all locations are company opened and operated.
"Some people [in St. Louis] might go, 'Oh, is this an out-of-town chain coming in?'" Franklin says. "We're really mom-and-pop, centered around live music. Our mission is to get musicians more stages to play on… and St. Louis is a great music town."
L3 Corporation is a leading retail commercial brokerage firm specializing in tenant representation, landlord representation and property acquisition and disposition. Members of L3 Corporation have brought deals to fruition in excess of 35,650,000 square feet spanning over 100 cities throughout the United States and Canada. L3 Corporation is focused exclusively on retail real estate. Contact Kevin Shapiro or Alex Apter for more information about this deal or for any of your retail real estate needs.
Source:  St. Louis Magazine