Original Article By: Ian Froeb, St. Louis Post Dispatch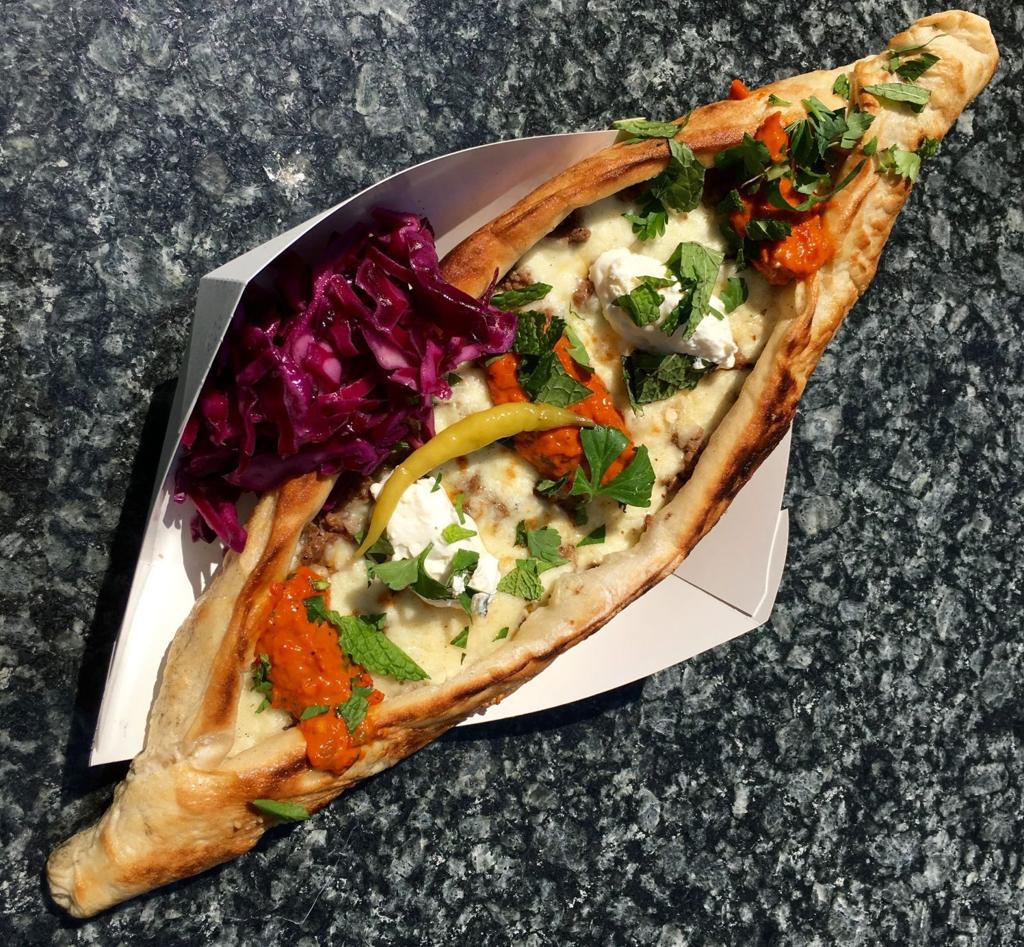 (Photo by Ian Froeb, St. Louis Post Dispatch)
Balkan Treat Box, the food truck that was one of 2017's breakout debuts on the St. Louis restaurant scene, will open a brick-and-mortar restaurant in Webster Groves this fall, chef-owner Loryn Nalic and her husband, Edo Nalic, announced on Wednesday.
The restaurant will take over the space at 8103 Big Bend Boulevard that was previously occupied by Stratton's Cafe [listing represented by Kevin Shapiro of L3 Corporation]. Loryn Nalic tells Off the Menu the location is prime real estate, a highly visible corner spot near Interstate 44.
Also, she says, "We are literally a parking lot away from our house."
The brick-and-mortar Balkan Treat Box will feature the dishes that have made the truck a critical and popular success: cevapi and chicken doner kebab, both served on somun bread baked in a wood-fired oven, and the Turkish flatbread pide.
Nalic says the brick-and-mortar menu will expand to include such dishes as a doner kebab with beef, pljeskavica (a Balkan-style hamburger) and the pizza-esque lahmacun. The restaurant will feature a wood-burning oven and a wood-assist grill.
Balkan Treat Box will open initially for lunch only, but Nalic says they plan to introduce a breakfast menu as well as dinner service.
Though announced back in 2015, Balkan Treat Box did not begin regular service until last year. This restaurant critic ranked it No. 4 on his list of 2017's best new restaurants and included it in the 2018 edition of the STL 100.
L3 Corporation is a leading retail commercial brokerage firm specializing in tenant representation, landlord representation and property acquisition and disposition. Members of L3 Corporation have brought deals to fruition in excess of 35,000,000 square feet spanning over 100 cities throughout the United States and Canada. L3 Corporation is focused exclusively on retail real estate. Please contact our team for more information on St. Louis or for any of your retail real estate needs.