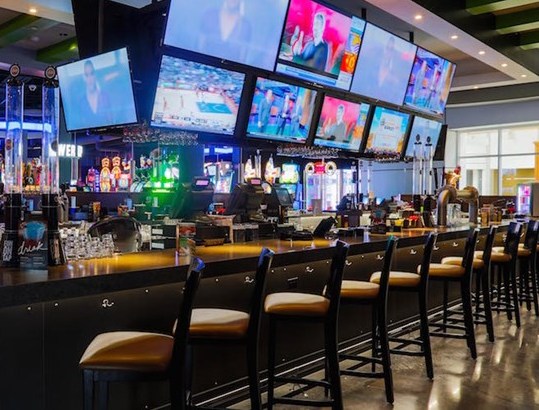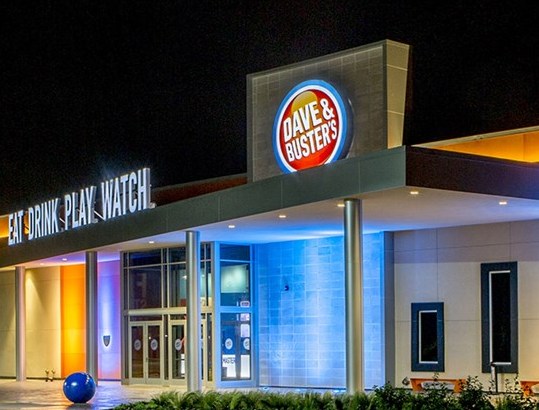 L3 Corporation is proud to represent Dave & Buster's — the leading owner and operator of high-volume venues that combine entertainment and dining in North America for both adults and families. Founded in 1982, the core of the concept is to offer guests the opportunity to "Eat Drink Play Watch®" all in one location. Dave & Buster's offers a full menu of "Fun American New Gourmet" entrées and appetizers, a full selection of non-alcoholic and alcoholic beverages, and an extensive assortment of entertainment attractions centered around playing games and watching live sports and other televised events.
Market Requirements:
Super-regional Draw: 700,000 to 1,000,000 daytime population (within 10 miles)
Average guest travels 22 minutes to visit Dave & Buster's locations.
Core Customer:
Dave & Buster's has a broad demographic appeal, serving as an attractive entertainment value for fun-seeking, casual-plus dining customers who enjoy spending time with friends and family.
Site Requirements:
Looking for freestanding or inline with the following specifications:
26,500 square feet (+/- 1,000 square feet) OR 40,000 square feet (+/- 1,000 square feet)
Midway Seating: 50
Special Events Seating: 200
+/- 175' x 200' Footprint
300-400 Parking Spaces (can be shared)
Two-level storefront height/façade – clear height = +/- 16'0"
Please contact Scott Bitney or Craig Wielansky with L3 Corporation for more details.
Contact:
Scott Bitney
phone 314-282-9826
Craig Wielansky
phone 314-282-9832