Original Article By:  George Mahe, St. Louis Magazine
After two years of planning, the chef's long-anticipated restaurant takes root.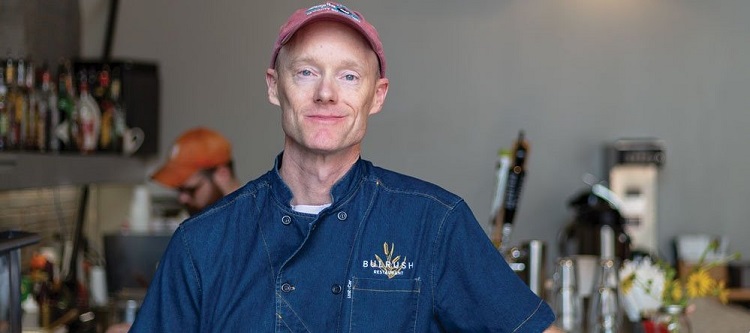 Rob Connoley will be the first to admit that his long-awaited Bulrush restaurant [represented by L3's Kevin Shapiro] has had more stops and starts than Highway 40 in a rush hour snowstorm. But after two years of searching for a location—with several this close—the chef announced Wednesday that construction was underway at 3307 Washington Avenue, in the Grand Center Arts District. The much-anticipated restaurant will open around the start of 2019, Connoley said in a release—but guests can get a peek at the new digs at a pop-up dinner on Friday, September 28, from 6–10 p.m.
Connoley—a Bridgeton native who returned here from New Mexico in 2016 after selling a foraging-forward restaurant that earned him a James Beard semifinalist nom—created a buzz when he announced that Bulrush (another name for the indigenous cattail) would showcase locally foraged plants and herbs, a first for the city. Interest only intensified when he published his first cookbook, Acorns & Cattails: A Modern Foraging Cookbook of Forest, Farm & Field.
Then came the false starts and stops.
Leases turned into failed ones. For months, the report was that negotiations were "proceeding but not finalized." In the interim, Connoley opened Squatter's Café in the KDHX building (3524 Washington, three blocks west of Bulrush's location), where he and sous chef Justin Bell prepared foraged and farm-to-table foods. Squatter's became known for its unusual riffs on staples as well as its uncommon prices: $10 for breakfast and $13 for lunch already include tax and tip. (The restaurant will close on October 31, as announced on Facebook.)
In the release, Connoley said that Bulrush's issue became finding a landlord who believed in his vision, part of which was putting the kitchen in the middle of the room. Everything fell into place when he met Ken and Nancy Kranzberg (Kranzberg Arts Foundation), who have been instrumental in nurturing the arts in the Grand Center area, and who want to "include food as art in their portfolio of arts tenants." The 3,400-square-foot building includes a 40-seat bar and a 24-seat circular dining area with the kitchen at the center, similar to the newly opened Savage in Fox Park. The layout, by SPACE Architecture + Design, allows guests to interact directly with the chefs, "ask questions, and hear about our recent forages," Connoley says.
As for the menu, it will feature "foods rooted in Ozark cuisine, a sub-genre of Southern cooking, using traditional foraged ingredients and wild game." Think: sorghum, pawpaw, and persimmon. Bulrush will emphasize curing, drying, pickling, and other preservation techniques, of which both Connoley and Bell are familiar. They hope to do for Ozark cuisine what Sean Brock did for the Appalachian South, referencing the Beard Award–winning chef who recently announced he was leaving his Charleston restaurant Husk to focus on new projects in Nashville.
For a look at what is to come at Bulrush, reservations to the Friday pop-up dinner are encouraged, but walk-ins are welcome. Guests will be served four courses in 30 minutes, speed-dining-style, for $40. The event will be held on sidewalk tables in front of the space.
In addition to Bulrush, Kevin specializes in and represents several  national and local restaurant concepts. L3 Corporation is a leading retail commercial brokerage firm specializing in tenant representation, landlord representation and property acquisition and disposition. Members of L3 Corporation have brought deals to fruition in excess of 35,000,000 square feet spanning over 100 cities throughout the United States and Canada. L3 Corporation is focused exclusively on retail real estate. Contact Kevin Shapiro  for more information on Bulrush or for any of your retail real estate needs.
Connect with us on LinkedIn | Like us on Facebook | Look for us on Instagram | Follow us on Twitter